Pastor Sudhir Rana is a graduate of Domata India. He lives in an extremely impoverished area where there are very few employment opportunities and where people struggle for the most basic necessities. Sudhir lives in the village, and his ministry is focused toward people with little to no income, and therefore local support is non existent.

Pastor Sudhir has been helped by missions organizations over the years with projects, but in the process he hasn't been empowered to prosper. He is poor, and the only way to rise above that in his locality is to create avenues for increase. So, we asked Pastor Sudhir to present a business plan. What could he begin doing immediately to earn money if he had the money to begin? His answer, the rickshaw!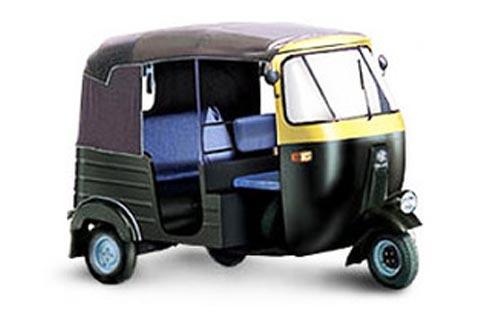 GMF loaned Sudhir Rs. 75,000 ($1200 USD) to purchase a rickshaw like the one pictured above. He estimates that he can earn anywhere from 5,000 – 15,000 rupees per month depending on the season, so Sudhir will be given 2 years to pay back his micro-loan.
Why not just give him the money?
GMF looks to empower people like Sudhir and help them to become self-sufficient. We also want them to experience the sense of accomplishment that goes along with faithful stewardship and hard work.
Will he continue to repay?
GMF micro-loans are extended to applicants that formulate a plan and show merit, but there is also a trust and relationship factor. Besides the bond of trust, there is another incentive to repay. After the loan is repaid, recipients may then qualify for another and perhaps larger loan. That way Sudhir can continue to expand his business.